🔥 OFFICIALLY THE BIGGEST BRIGHTON FRESHERS EVENTS 🔥
⚡️ THE ULTIMATE FRESHERS BUNDLE ⚡️

📆 Combining not 1, not 2, but 3 of the Biggest Events in the Freshers Calendar! 📆
🎟 To save you money and guarantee entry to the biggest & best clubs in your new city! 🎟

After SELLING-OUT in 2021, demand for this year's freshers bundle is HIGH! 🔥
😱 NEXT 100 TICKET BUYERS GET A FREE LED RAVE BATON OR T-SHIRT AT THE UV RAVE EVENT! 😱

---
🦄 Official Brighton Freshers Bundle 2022 🦄
FRESHERS, are you ready for THREE of the WILDEST EXPERIENCES OF YOUR LIFE so far?! ❌ Consistently VOTED NUMBER ONE for freshers events over the last decade

Receive FREE entry to 3 different events during freshers week AND on Halloween AND some EXCLUSIVE freebies & student discounts! 🤩
15,000 FRESHERS | 3 EVENTS | 3 NIGHTS | 1 TICKET which gives you free entry to the BIGGEST & BEST freshers events & clubs in Brighton!
Check out our Insta 📸 @freshersbundle & Watch below to see the kind of madness to expect! 😜
---


🎉 What's Included?... THE ESSENTIAL EVENTS PACKAGE 🎉
1  - FRESHERS UV NEON RAVE 
The UV Neon Rave is a freshers party on steroids! Expect 10,000s of Free UV Glowsticks ⚡️ Neon Face Painting 🎨 Rave Batons 🌈 UV Neon Giveaways 🎁 Massive XL Inflatables 🦄 Supersized Laser Firing Glowbots 🤖, Insane Laser, UV & Strobe Show, Confetti Explosions 🎉 CO2 Blasts 💨 + more! 🎉

Insta: 📸 @freshersuvneonrave
Venue: THE ARCH NIGHTCLUB, 187-193 Kings Rd, Brighton, BN1 1NB
Date: Sunday 25th September 10pm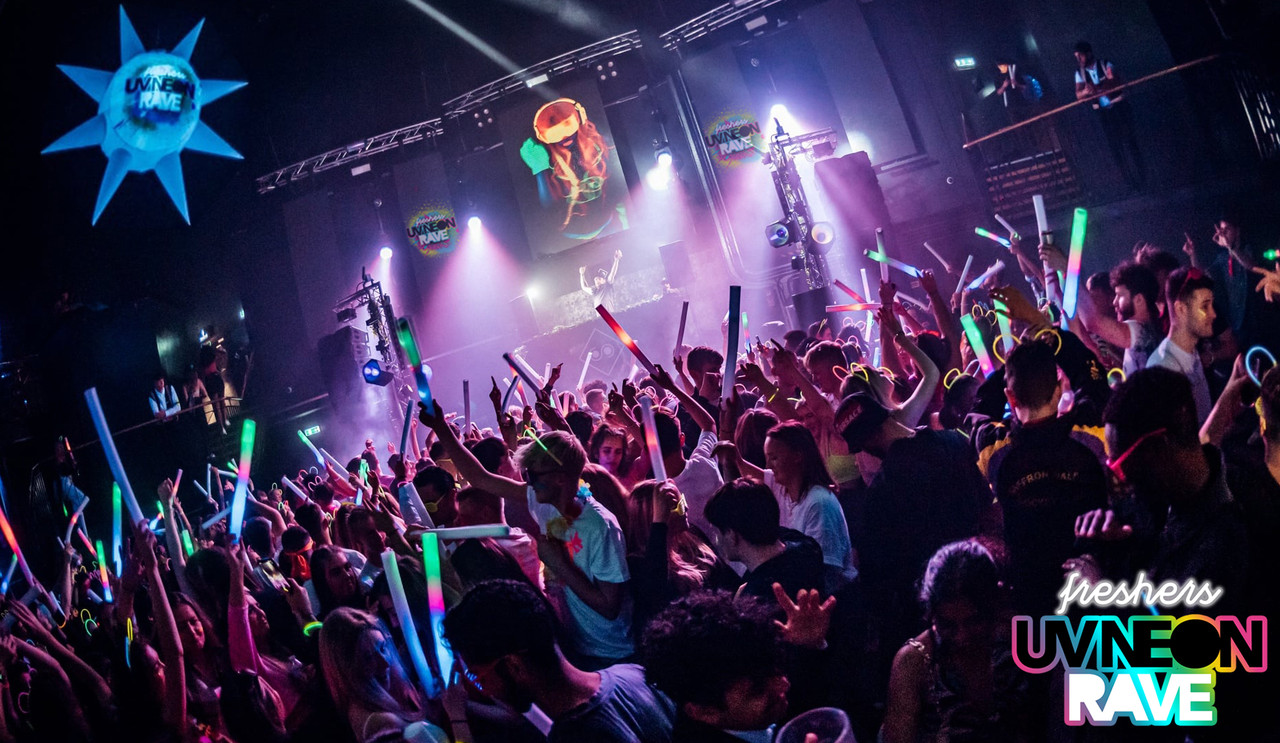 2 - Freshers Fest
Voted The Ultimate Freshers Week Experience 8 years running 🏆 Freshers Fest is back in Brighton in 2022! 🚨 Prepare for an explosive, packed sell-out event!💥 With a world class playlist from Festival DJs 👁🌈😈⚡️ Free Festival Vibe Giveaways, Glitter Stations, Rave Batons, Lazer & Strobe Shows & more!

Venue: THE ARCH NIGHTCLUB, 187-193 Kings Rd, Brighton, BN1 1NB
Date: Wednesday 28th September 10pm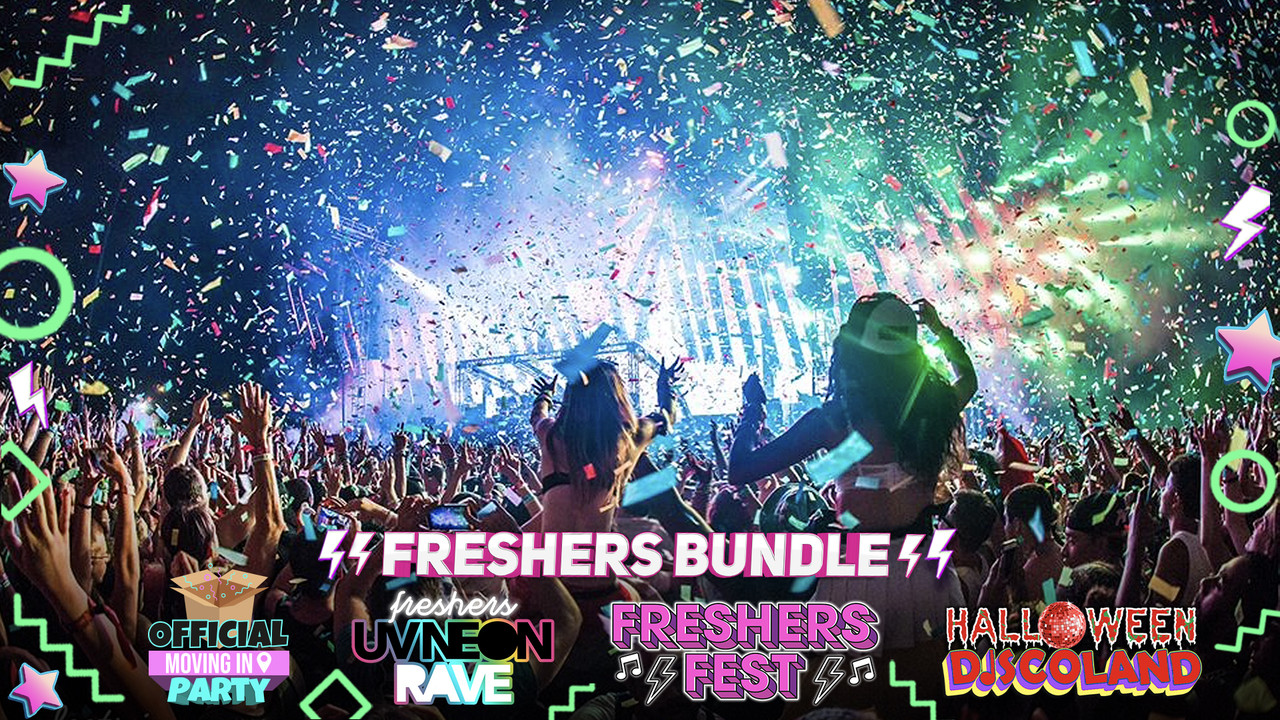 3 - Halloween Disco Land
Brighton's BIGGEST Halloween Event: Who Will Survive the UK's BIGGEST HALLOWEEN THRILLER?!🍭 "Cause this is thrillerrr, thrillerr night!" 🧟🎶

Venue: THE ARCH NIGHTCLUB, 187-193 Kings Rd, Brighton, BN1 1NB
Date: Fri 28th October 10pm (Must arrive before 11:30pm for entry)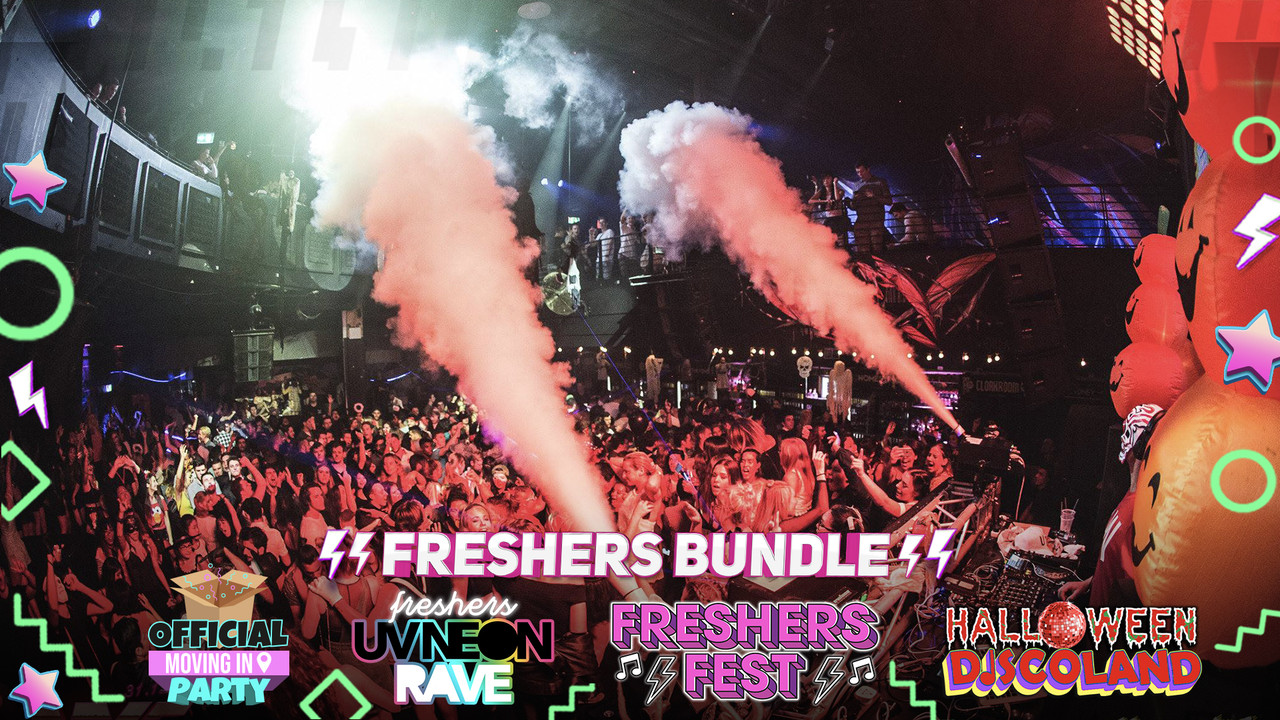 ---
✨ WHAT TO EXPECT at the Different Events✨
CO2 Blasts 💨 XL Confetti Explosions 🎉 FULL Venue Decor & Production 🏰 Professional Face Painting 🎨 Massive Clubs w/ Booming Funktion 1 Sound Systems 🔊 Crazy LED Visuals 🎞 Giant Hanging Inflatables 🦄 UK Festival DJ's 🎶 Glitter Stations ✨ State of the art Lighting & Laser Shows 🚨 100,000's of Free UV Glowsticks ⚡️ Rave Batons❗️1,000's of Item Giveaways 🎁 🪬Free Sweets 🍭 Cheaapp Student Drink Prices + Loads more 🎊

The OFFICIAL Brighton freshers bundle has established itself with events that offer so much more than any standard freshers events!

---
FRESHERS WARNING 🚨
❌ ENTRY TO ALL THESE EVENTS IS TICKET ONLY! NO TICKETS ON THE DOOR ❌
TICKETS ARE AVAILABLE ON A FIRST COME, FIRST SERVE BASIS
Freshers Bundle ALWAYS SELLS OUTS before freshers move into halls!
The earlier you purchase your bundle the cheaper the price too!
❌ There is nothing the University, your parents or the venues can do once the tickets have sold out…they're gone and they go quick! ❌
---
JOIN THE TEAM
PARTY FOR FREE 🕺
MAKE SOME EASY MONEY 💷
Rep for the Ultimate Freshers Bundle! We are looking for reps across the UK to join our team!

❌ STAFF PERKS ❌
✔ A FREE FRESHERS BUNDLE
✔ FREE Drinks at events
✔ VIP Treatment at events
✔ EARN Loads of Commission
✔ BE of a fun team of promoters
✔ MEET lots of new people
✔ BONUSES for hard work including cash, holidays, vouchers & more!

CLICK HERE TO APPLY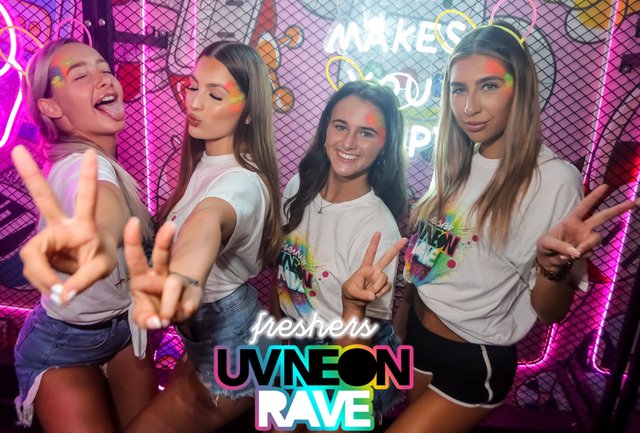 ---
CONTACT
Any other queries? Contact us 📩 info@freshersbundle.co.uk
If you have any questions about the official freshers events and bundle or want to ask anything about freshers. Don't hesitate to email us and we will reply to you as soon as possible.

FRESHERS FAQ: www.fresherslife.co.uk/student-guides/

---
GET READY:  Brighton Freshers your house moving in party will not be an ordinary Brighton invasion! We've had the wildest events for years crazier than a freshers neon 90s disco zoo | We love Brighton, lockdown your pass tickets today!