⚡️WILD BATH FRESHERS WEEK WRISTBAND 2023 ⚡️

8 Events | 8 Venues | 1 WRISTBAND 🎟
The OFFICIAL Bath Freshers [UNI OF WEEK] wristband includes FREE entry to a different event & venue EVERY NIGHT of your freshers week + HALLOWEEN + EXCLUSIVE freebies & student discounts!

---
OFFICIALLY Bath's BIGGEST Freshers Events & BEST Venues - ONLY on the Wild Freshers Wristband ⚡️ Wild Freshers events have SOLD OUT 10 Years running ❌
Check out the Wildest Freshers Instagram @WildFreshers 📸 & take a look at what to expect in Freshers 2023...

Expect MASSIVE Artists this year at Freshers Fest!! 🎉
Previous Guests at WILD Events: Joel Corry, Nathan Dawe, Jay1, Basshunter, Danny T, Versus, Charlie Sloth, Wes Nelson, Yungen, Aitch, Shane Codd, Love Island Stars (Alex Bowen, Jack Fowler, Davide) + more and this year we're going even BIGGER 🔥⚡️
✅ Buying your wristband EARLY is extremely important as every year these freshers events sell out well in advance! Don't miss out on the biggest freshers events because you left it too late! ❌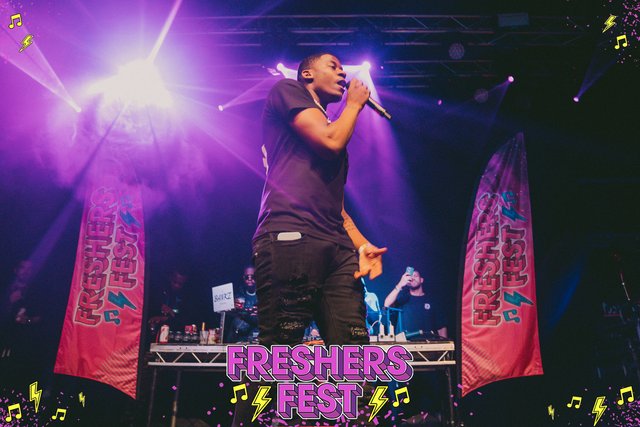 ---

🎊 ULTIMATE FRESHERS WEEK LINEUP 🎊
Hosted at Bath's Biggest & Best Venues: Zero Zeros, Lomah, Revolution & Boom!
SUNDAY - ⚡️FRESHERS FEST ⚡️THE BIGGEST STUDENT FESTIVAL ❌
Venue: @ ZERO ZERO
Voted The Ultimate Freshers Week Event 🏆 w DJ SUBZ (Kisstory Resident DJ // KISS FM DJ) Prepare for an explosive packed, sell-out event!💥 With a world class playlist 👁🌈😈⚡️ Free Festival Style Giveaways, Rave Batons, Lazer & Strobe Shows & more!


TUESDAY - FRESHERS UV NEON RAVE
Venue: @ ZERO ZERO
The UV Neon Rave is a freshers party on steroids! 10,000s of Free Glowsticks ⚡️ Rave Batons 🌈 UV Face Painting 🎨 Hundreds of UV Neon Giveaways 🎁 Insane Laser, UV & Strobe Show 🚥 Confetti Showers 🎉 Supersized Glowbots 🤖 + more!



WEDNESDAY - FRESHERS BACK TO THE 90's & 00's
Venue: @ REVOLUTION
Bath's BIGGEST Nostalgic Freshers Party! 🍒 We're takin' it back to the old skool - This is for all you motherfunkers and retro ravers 💽 This is the BIGGEST music driven throw-down in freshers week! Sells out every year!\\

WEDNESDAY - FRESHERS ZOO
Venue: @ REVOLUTION UPSTAIRS
The Wildest Fancy Dress Party in Freshers Week! 🦁 A tradition spanning back as far as the beginning of University freshers week - THE FRESHERS ZOO! Expect: Professional Animal Face & Body Painters 🐼 Crazy Animal Dancers 🐧 INSANE Animal Inflatables 🦄 Venue Decor 🌲


THURSDAY - FRESHERS DISCO LAND
Venue: @ LOMAH
The UK's Grooviest Freshers Tour 🌈🦄 Pull-out your funkiest outfit and prepare yourself for feel-good freshers vibes at the Ultimate Freshers Disco ✨🎉 Expect all your favourite classics - the biggest music from an era mixed with an unbelievable venue transformation, Confetti showers, Fancy Dress, Loads of free colourful giveaways & more! 🎪
FRIDAY - OFFICIAL BATH FRESHERS RAVE 💥
Venue: @ BOOM
Time to let loose! The perfect opportunity to meet some ravers whilst listening to the most talented DJs in the city at one of the biggest game bars in Bath! Beer Pong 🏓 Prosecco Pong 🍾 Crazy Golf ⛳️ Karaoke 🎤 & MORE! 🎶 With a mesmerising array of insane lights, banging beats and an electric atmosphere, you don't want miss this event!
SATURDAY - FRESHERS GO BANANAS 🍌 CLOSING PARTY
Venue: @ ZERO ZERO
Banging tunes 💥 Cheap drinks 🍹 The ultimate freshers closing party, what more could you ask for?



*ESSENTIAL WRISTBAND ADD-ON HALLOWEEN:*
TUESDAY 31ST OCT - HALLOWEEN THRILLER @ ZERO ZERO 👺
Bath's BIGGEST Halloween Event: Who Will Survive the UK's BIGGEST HALLOWEEN THRILLER?! 🍭 "Cause this is thrillerrr, thrillerr night!" 🧟🎶 EXPECT: Horrifying full venue transformation 🎪 INSANE Halloween Visuals 📽 Professional FX Makeup Artists 🎭 Pull-out your funkiest scary outfit and prepare for a thrilling-Halloween 🎉
⛔️ BE WARY OF COPY CATS / CHEAP IMITATIONS 👀 - We've run student events since 2012 and we ONLY host our events at the best venues in the city. We work hard to guarantee all our events have the highest level of production and attendance. Don't be fooled by promoters selling imitation events as they won't be as good! Take a look at our photos, videos and the venues where our events take place to see we are the real deal! ✅⭐️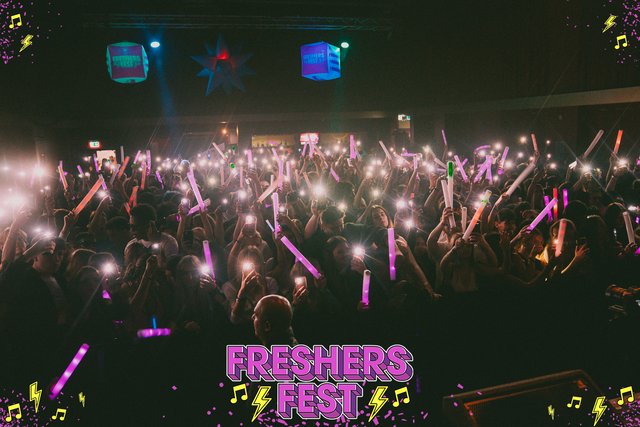 ---
✨ WHAT TO EXPECT ✨
Massive Clubs w/ Funktion 1 Sound Systems 🔊CO2 Blasts 💨 XL Confetti Explosions 🎉 FULL Venue Decor & Production 🏰 Professional Face Painting 🎨 International DJ's 🎶 Crazy LED Visuals 🎞 Giant Hanging Inflatables 🦄 UK Festival DJ's 🎶 Glitter Stations ✨ State of the art Lighting & Laser Shows 🚨 100,000's of Free UV Glowsticks ⚡️ Rave Batons❗️1,000's of Item Giveaways 🎁 Fun Inflatables 🦄 🪬Free Sweets 🍭 Cheaapp Student Drink Prices + Loads more 🎊
Taking over the city for 8 days of memory making madness 🤪 FRIENDS FOR LIFE will be made! Don't miss-out!! 🙌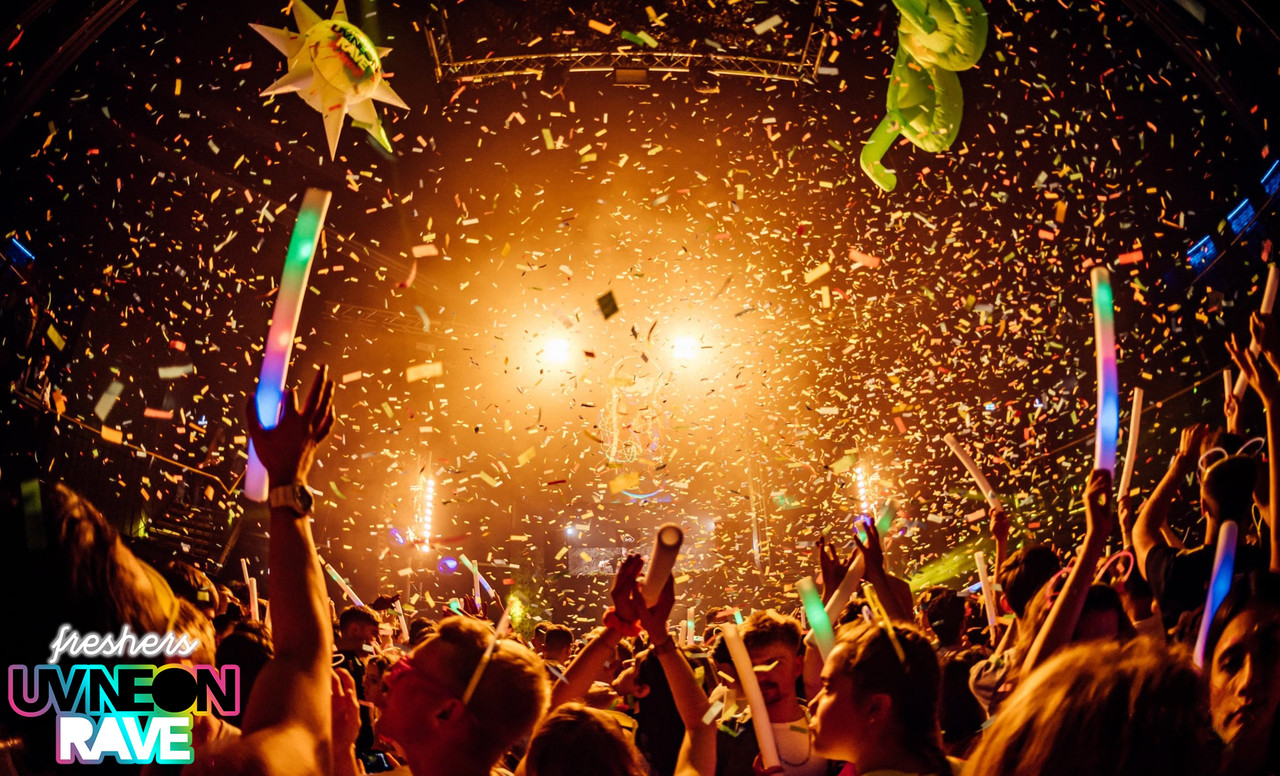 ❌ ENTRY TO THESE EVENTS IS TICKET ONLY ❌

WRISTBAND ARE AVAILABLE ON A FIRST COME, FIRST SERVE BASIS!
Freshers Wristbands ALWAYS SELL OUT before freshers move into halls!
WRISTBAND PRICES - Increase later in the year! The earlier you purchase your wristband the cheaper it is!
❌ There is nothing the University, your parents or the venues can do once the tickets have sold out…they're gone and they go quick! ❌

---
🎟 WRISTBAND COLLECTION 🎟

Online tickets can be exchanged for wristbands on Sunday 24th September between 5-7pm at Revolution. Address: 2 York Buildings, George St, Bath, BA1 2EB
Got any questions? Email: info@Bathfresherswristband.co.uk
Click here to join your official Bath Freshers Facebook Group

---
💰 EARN A FREE WRISTBAND + CASH 💰
Click 'Request to Rep' at the top of this event page and share your custom link in freshers group chats & with other Freshers! PARTY FOR FREE 🕺MAKE EASY MONEY 💷
Earn UP TO £7 for every wristband sold!
FREE entry to ALL the events after selling 10 wristbands!
Sell over 50 to earn BONUSES including cash, holidays, vouchers & more!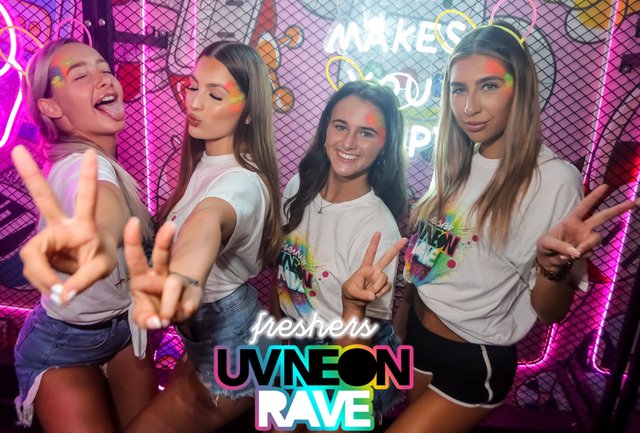 ---

GET READY: Bath Freshers for Bath Freshers Week 2023! Bath freshers, your house moving in party will not be an ordinary Bath invasion! We've had the BIGGEST events like UV Rave for years crazier than a freshers neon 90s zoo | Bath, lockdown your wristband pass tickets today and let the Bath groovyland begin!