Project X Freshers House Party | Bath Freshers 2023
📍 KOMEDIA
The Project X Freshers House Party is coming to Bath for Freshers 2023 🔥🔥. Everyone loves a House Party, but have you ever been to one with thousands of freshers going CRAZY?!
We have loads of party games, giveaways, entertainment & most importantly...FREE PIZZA 🍕! You will NEVER experience another event like this! We pull out all the stops every single year! 💦
Ever wanted to go to a House Party just like the one from Project X? Now is your chance…. 😈😈😈
---
🚨 WHAT TO EXPECT 🚨


🍕 Free Domino's Pizza
🥤 American Red Party Cups
🎉 Exploding Confetti Cannons
🎈 Crazy Giant Inflatables
🍭 Free Sweets
🎲 Giant Jenga & 🎡 Spin the Wheel
⚡️ 1000s of Neon Glowsticks 
🌈 UV Light Up Batons
👕 T Shirt Giveaways
🏆 Raffle Prizes
🥤 Cheap Student Drinks
🎧 Bath's BIGGEST DJs

Our events always SELL OUT IN ADVANCE - It's for this reason we recommend purchasing your freshers tickets early! With all of our tickets being refundable if you do not get into University, there's really no reason to wait ⚠️
---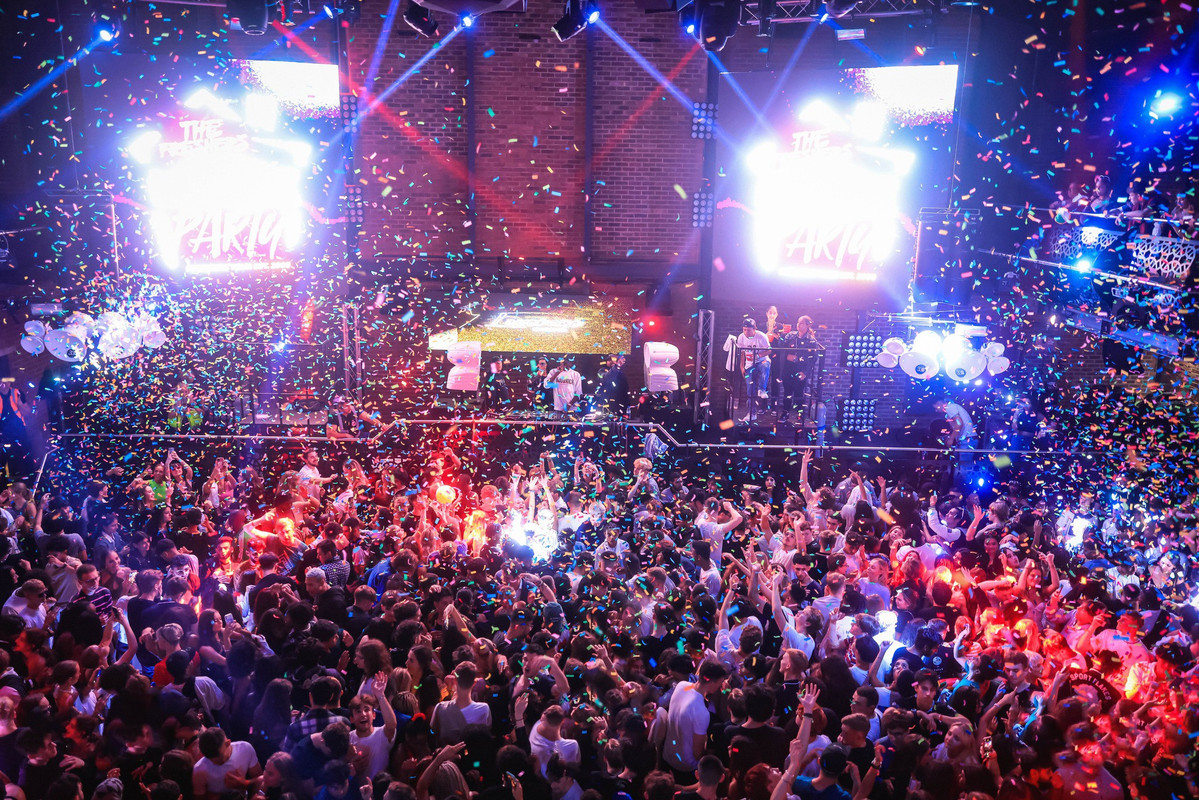 🔊 MUSIC POLICY 🔊
MAIN ROOM: Chart / Commercial / House / DNB / Hip Hop / R&B / Afrobeats / Dancehall - we'll have something for everyone!
---
⚠️ IMPORTANT INFORMATION ⚠️

Valid 18+ Photo ID MUST be present on entry

MRRA
Please arrive by 11PM to ensure smooth entry to the venue. Our events are extremely busy, so to minimise queuing times it is recommended to arrive as early as possible!
Due to legal reasons, there will be nothing we can do once ticket sales match the venue capacity. The event will be marked as SOLD OUT and no further tickets will be made available.
---
❓❓❓ FAQS ❓❓❓
❓ Why are there so many different ticket tiers?
🅰️ All tickets are the same, the only difference is the price. The earlier you buy the cheaper your tickets will be!
❓ Can I bring friends who aren't going to my university?
🅰️ Sure! Our events are open to everyone! Just make sure they come with their dancing shoes & good vibes 🎉
❓ Does my ticket need to be in my name?
🅰️ No it does not, the only thing that is important is the barcode that we will scan on the night. Make sure not to share this with anyone when you've purchased your ticket & be careful if you buy a ticket from another customer as they could still use the barcode before you. We recommend purchasing directly from us to be safe!
---
☎️ CONTACT US 24/7 ☎️
EMAIL : INFO@YOURFRESHERSGUIDE.COM
MOBILE HOTLINE / WHATSAPP : 07894 553 938
INSTAGRAM: @YourFreshersGuide
---
💰 JOIN OUR TEAM TODAY 💰
Work For Your Freshers Guide // We are the UK's biggest student events
company running the UK's biggest weekly and one off club brands!
We are recruiting FRESHERS at all UK Universities to sell tickets for
our events!
★ Free Entry to ALL OF our events and free drinks!
★ V.I.P Treatment at our events!
★ Earn commission for every ticket sold!
★ Easily make new friends in your halls!
★ Be part of a fun & social team
★ Bonuses for hitting targets
Sign Up here NOW 👉 https://www.yourfreshersguide....
---

Bath Freshers 2023, Spa Freshers 2023 // Bath Freshers Welcome Party