LEICESTER FRESHERS 2022 - Get ready for,

🎉  OFFICIAL LEICESTER FRESHERS EVENT - FRESHERS UV NEON RAVE! 🎉

🤩 NEXT 100 TICKET BUYERS GET A FREE LED RAVE BATON OR T-SHIRT AT THE EVENT! 🤩
As this event always sells out before freshers even move into halls and demand is even higher this year it's very important to get your tickets early before prices rise and all tickets sell out!

---
🏆 VOTED THE UK's WILDEST FRESHERS WEEK EVENT! 🏆
This is the only OFFICIAL Freshers UV Neon Rave™ - DON'T SETTLE FOR IMITATIONS! We're that good people like to copy us ;) 
Check out our Instagram @freshersuvneonrave & watch below to see the kind of madness to expect! 😜
---
LEICESTER FRESHERS 2022
For the NINTH YEAR RUNNING, Leicester's official freshers welcome party is BACK! 
The Leicester freshers UV Neon Rave is a freshers party on steroids⚡ The ultimate Freshers right of passage as you explode into University life!

Named the highlight party of Leicester freshers week and the BEST way to meet new people at University!!
This is the UK's NUMBER ONE VOTED wildest freshers tour including music from the TOP DJs in the country who've played: Creamfields, Leeds Festival, Reading Festival, Amnesia Ibiza, Boomtown, Lost Village, Pure Beach Club Zante, Capital Radio, FAMOUS TOUR DJ's and more!
UV Neon Rave is TICKET ONLY as we SOLD OUT 9 years running in freshers. It is essential you purchase your ticket early - before they sell out!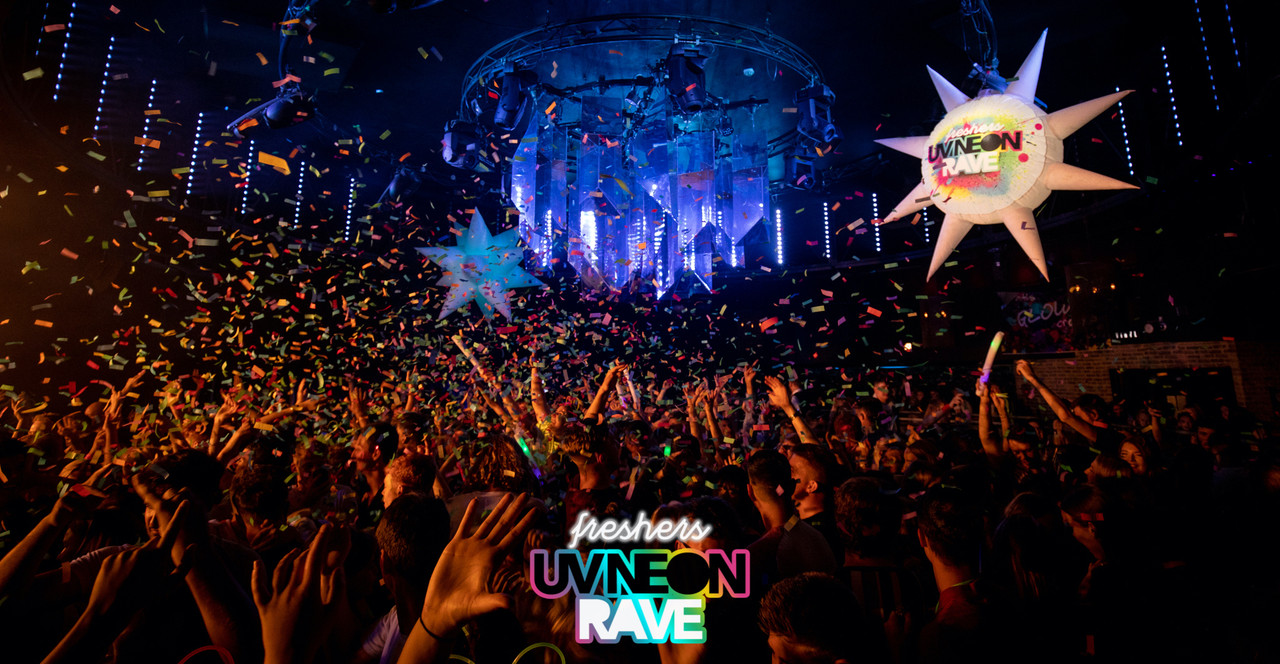 ---
WHAT TO EXPECT

FRESHERS UV NEON FACE PAINTING 🎨  10,000's OF FREE UV GLOWSTICKS ⚡️  HUNDREDS OF UV NEON GIVEAWAYS 🎁  £100 FOR BEST UV NEON RAVE OUTFIT 👑  SUPERSIZED LASER FIRING GLOWBOTS INSANE LASER, UV AND STROBE SHOW 🚥  UV RAVE BATONS 🌈  MASSIVE XL INFLATABLES 🦄  CO2 CANNONS 💨  CONFETTI SHOWERS 🎉  CAPACITY EVENTS 👯‍♀️  STUDENT DRINK PRICES 🥤 PUMPING DANCE FLOORS & MORE…

Disclaimer to Parents 😜
Children that attend Leicester freshers UV Neon Rave may never want to return home again after this once in a lifetime unforgettable experience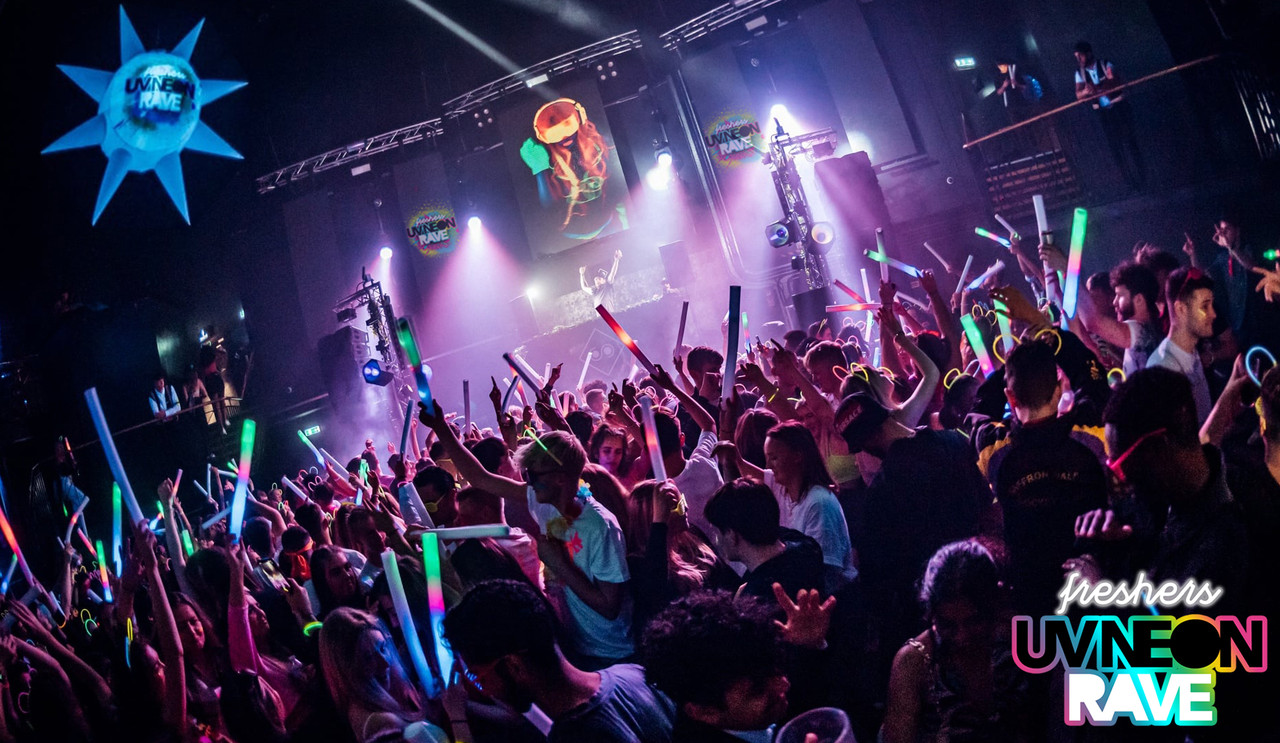 ---
FRESHERS - BE WARNED 🚨
There is nothing the University, your parents or the venue can do once the UV Neon Rave tickets have sold out…they're gone and they go quick!

Last year UV Rave tickets sold out in record time with some cities selling out WEEKS BEFORE freshers arrived in halls! This years freshers week will be no different!
By securing your UV Neon Rave ticket you are guaranteed to have the most unforgettable experience.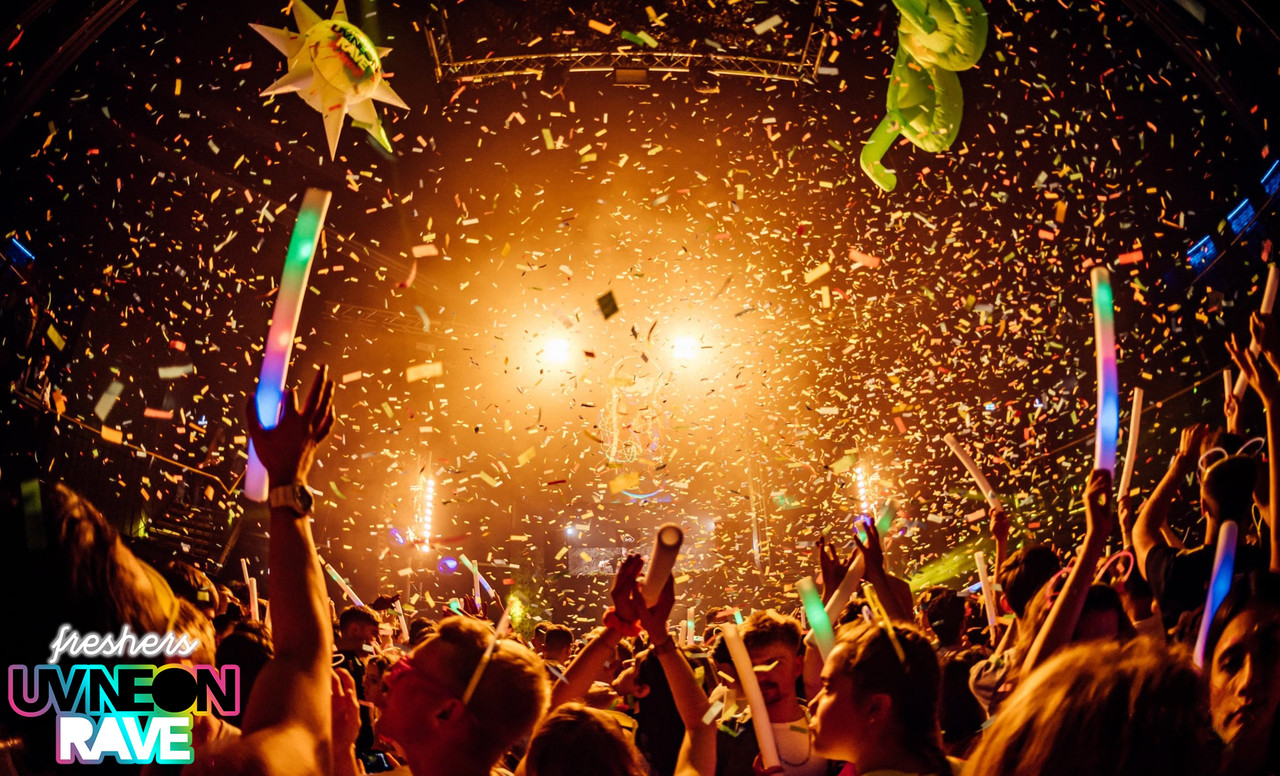 ---
JOIN THE FRESHERS UV NEON RAVE TEAM

Want to party for free and make some easy money this summer repping the freshers UV Neon Rave? We are looking for reps across the UK to join our team!

Benefits:
✔️FREE Entry ticket, drinks & VIP Treatment at the event.
✔️Earn commission for every UV Neon Rave ticket sold!
✔️Be part of a fun team of promoters including lots of other freshers.
✔️The best opportunity to meet new people
✔️Bonus structures including cash bonuses, vouchers, holidays and more!
Apply to become UV Rave rep here >> www.fresherslife.co.uk/student-jobs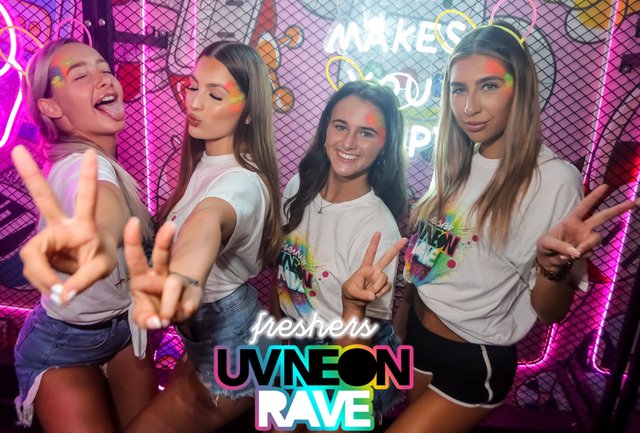 ---
CONTACT
Any other questions? Contact us here 📩 info@freshersuvneontour.co.uk
We understand you may have questions about freshers events or even in general about freshers. Don't hesitate to email us and we will reply to you as soon as possible.
WEBSITE: www.freshersuvneontour.co.uk
FACEBOOK: www.facebook.com/freshersuvrave
INSTAGRAM: www.instagram.com/freshersuvneonrave
FRESHERS FAQ: www.fresherslife.co.uk/student-guides/
Leicester freshers, your house moving in party will not be an ordinary Leicester invasion! We've had the BIGGEST UV Rave events for years crazier than a freshers neon 90s zoo | Leicester, lockdown your pass tickets today and let the Leicester freshers disco begin!